Top 3 myths about digitalization in Direct Sales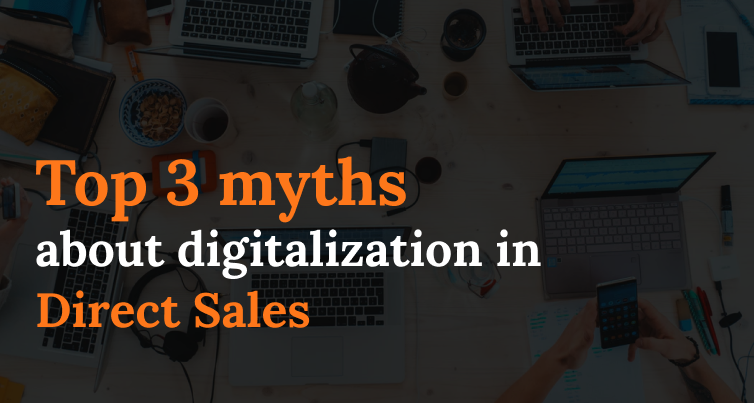 In 2017 when I first met a Digital Director (Head of Digital) in a Direct Sales company it was a kind of surprise for me as a tech person. There were two reasons to become surprised:
I'm not just a tech-savvy person. I'm a developer, so I never used the "digital" term because everything was digital for me.

The large and famous beauty company from the top 10 in Direct Sales rankings used to have a Digital Person. This means they put a large focus on it by hiring a dedicated person.
This is the first time I understand how important digital is. It's a shame for me that I didn't understand it before I turned 30.
This Head of Digital was more than a tech person. He was an innovator! What are the characteristics of the innovator? There are few as Geoffrey Moore thinks (he is the guy who popularized the concept of innovators in his book Crossing the Chasm):
Being driver

Take the risk

Overcome silos.

Go over the rules.
However, we got a hopeless insight after having a conversation with top executives who hold 60% of the market share — companies neither accept digital seriously nor either execute it poorly.
After having a conversation with top executives who hold 60% of the market share in Direct Sales, concluded: companies neither accept digital seriously nor either execute it poorly.
There are few reasons behind this. And, I would say 80% of them based on the following myths.
Myth #1. Build our own application is the best way for direct sales company to become digital 
It's still the biggest unknown for us — why exactly Direct Sales companies are so fixed on the mindset that they are the best in creating applications, sales platforms, or eCommerce. Doesn't matter how they do it — writing code themself or hiring outsourcing companies.
What's wrong?
First, let's see first why development in Direct Sales fails all the time (at least we never saw success after reviewing 60% of the market):
You buy promises (project design, PRD, etc.) from developers. It's not a product, it's paper. XX% never happened in time. YY% never happened at all.

Direct sales companies have expertise in wellness, beauty, household products, not software.

A business effect from the software is along-term. You rarely see it immediately that's why there is even a special approach "fail fast" invented in product development.
How do others solve it?
Now, let's see as other successful companies in other industries prosper in this challenge.
Software development & product companies buy tools like JIRA for managing their development (check the list of the companies in the JIRA's client list).

Despite the fact development is a core expertise for software companies, they don't invent the wheel by developing products like JIRA.

You're getting an actual workable product, not promises it might work in 2 years. It saves time, money, minimizes risk, etc. 




Do you believe that eBay with $10B revenue can't develop their own management software?

Action Item
To overcome this myth we would recommend trying a small project (use lean approach) with a small amount of budget ($2-3K) and A/B test it with your existing or potential solution. Important! use business metrics like revenue, conversion rate, data precision to measure success.
Myth #2. We'll build and it will "just work"
Let me share a short story. A few years ago when the very first version of Cotano was released in just a 1 month of development. We were happy with that, but not for long. As soon as users used the app, they refused to come back. I will never forget the first webinar on which we got 100+ comments about how the app is cool and needed. However, in one week we found that the only user was left! Technically it is called "no Product Market Fit".
What's wrong?
As soon as "application revolution" was made by app store marketplaces in which users install the application in 1 tap. It's not a challenge anymore to develop & deliver to a user an app solving some problem. The challenge is to keep this user in the app, i.e. keep the app retention high.
All the applications in an app store are fighting for a user's attention now. There are top winners like Facebook and Instagram (which belong to Facebook). And do you know why? Facebook a dedicated Retention department, not an expert, not even a team — department!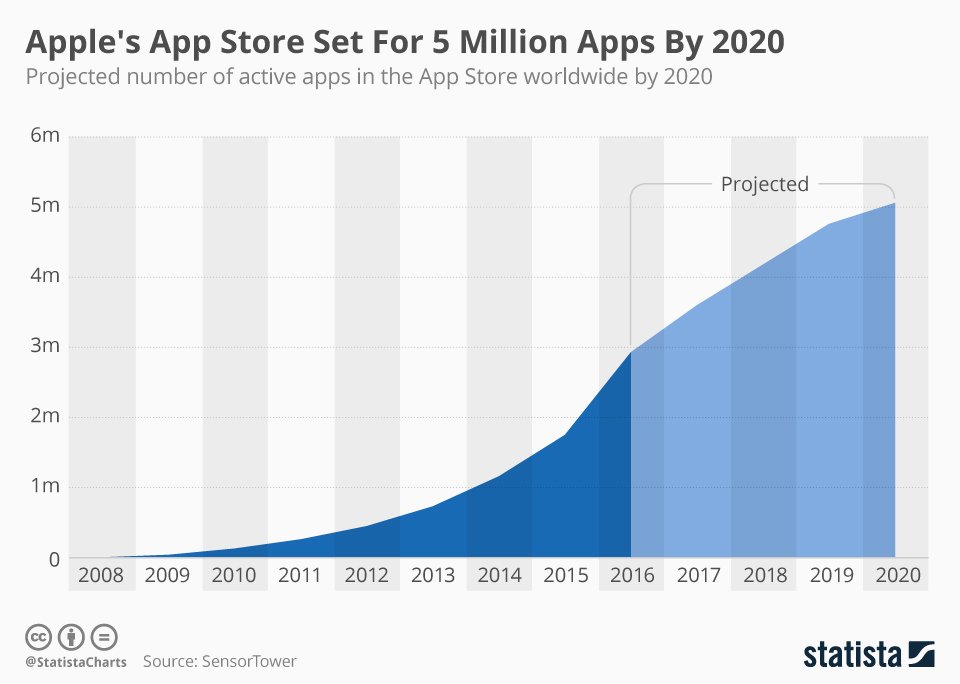 Hence, as soon as a direct sales company developed an application for Independent Business Owners. It's not even half of work, it's ~20% of it…
How do others solve it?
We spent years of customer research and continuous product improvement:
~1,000 user interviews conducted

5,000+ support requests handled only by me

Hundreds of A/B tests ran.


All of these during 3 years of a dedicated product development team committed to the only goal — it's retention / adoption.
So, 1 month of just "pure" software development and 3+ years of research and re-development to achieve the customer's business goal for revenue growth. And it's not possible if users don't use the sales app.
Action Item
Unfortunately, there are no other options for today except these two:
● Turn from a direct sales company into a software company with a Retention department as Facebook.
● Hire a digital partner which guarantees not only the software but retention and even revenue growth. It's like Cotano does.
Myth #3. We'll take a "proven" CRM and adapt it for Direct Sales
Nobody ever got fired for buying IBM
An awesome advertisement from IBM used in 1970 showing how important it is to manage risk in a large organization. 50 years have passed, but most companies still follow this mantra.
What's wrong?
The challenge is that CRM for control, not helping salespeople to see. It might work (but usually not as Forbes saying) for employed people which have no choice: sell or go home. However, for IBOs, they have a choice. At least, they can choose between companies that provide Network Marketing-proven sales tools.
What if we'll ignore it?
That's what The Wall Street Journal said about one of the cases:
The failure of Avon Products' $125 million implementations of SAP software is the latest – and perhaps most dramatic – example of how usability has become a critical issue in the workplace. People who are accustomed to using simple, well-designed applications in their personal lives have no patience for disappointing technology at work.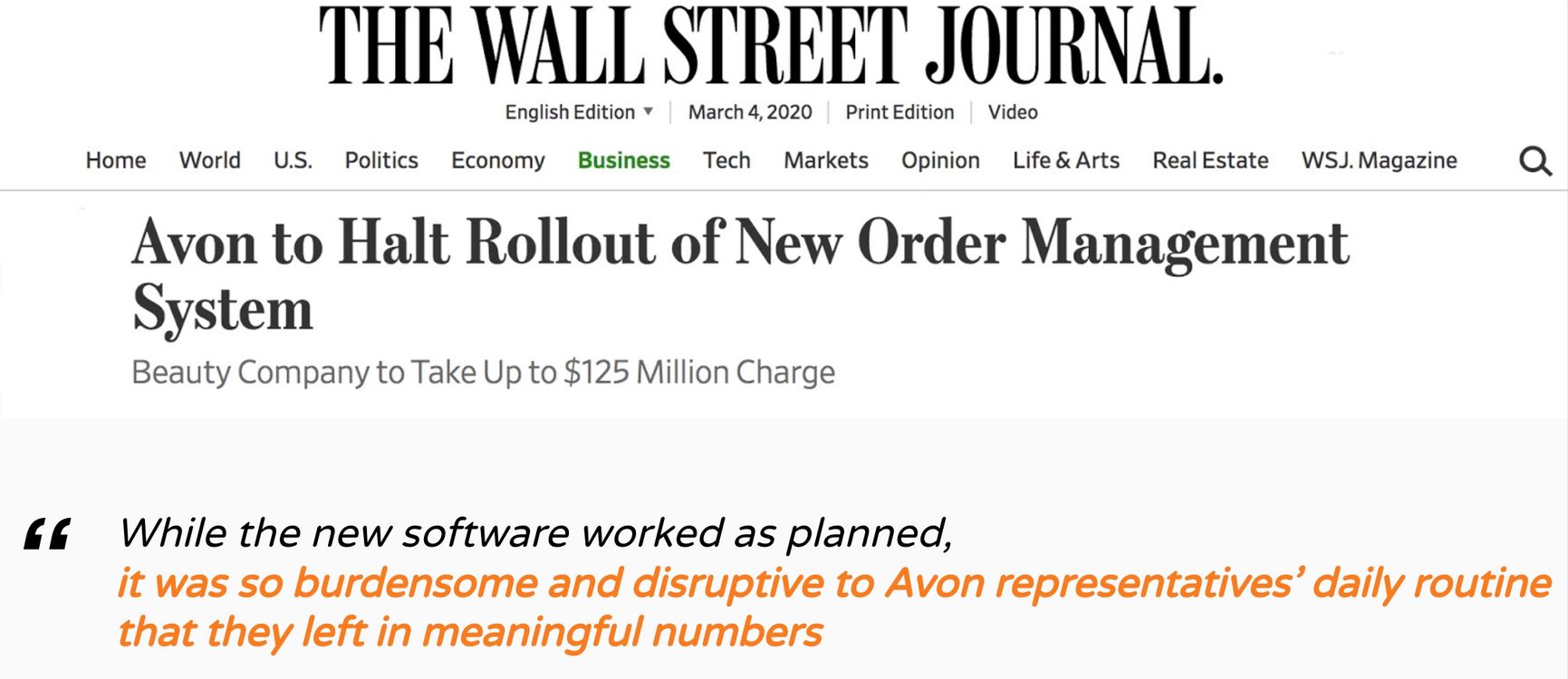 Action Item
There is an overall trend to avoid using CRM as a controlling tool due to the challenge to force salespeople to record the data manually. For Direct Sales companies that don't depend on CRM yet, it makes sense to start using the next-generation solutions for salespeople performance improvement.
There are very popular myths in Direct Sales which stop the top companies from helping them with digital solutions.
As a summary let's define the action items to overcome these myths: