How Avon, doTerra, Oriflame, and Young Living sales leaders adapt to the new realities
In a pandemic, we've grown the last year's figures and got a 50% increase in the last 4 weeks.
The approach hasn't changed. The only difference is the reps' fear of rejection – reps cannot rely on the brochure, so expect customers will reject them. To overcome it, I teach reps to write as if they are talking in person. 
I focus only on selling and recruiting tools that can be duplicated and used online: PDFs, ebooks, webinars, ads, etc. The tool that isn't duplicatable – is useless.
We negotiate with the owners of the websites who sell us a large number of leads for a discounted price. Then I transparently distribute those leads among reps. If you don't have a budget – there's a lot of local online newspapers where you can place your ads.
Today I rely on marketing and PR but in 2002, when I started my business, there were 500 Avon reps within a 20-mile radius of my home and I searched the way to stand out. Then I learned that I should first sell myself, then product, then opportunity, and now we do the same – first of all, every newcomer is a part of our family and then – an Avon representative.
March 2020 was the best month for my doTerra business – 3X more people have joined my team than ever before! To get customers and advocates, I write Facebook and Instagram posts on how to care about children, to clean a house, to keep pets healthy using our essential oils.
Then, I sponsor posts using targeted ads on the audience who might be interested in a particular topic. In the post, I invite people to join the webinar where I share more knowledge and offer to buy an essential oil kit. To our surprise, customers don't complain and easily buy essential oil without smelling it!
Working online is not only about writing posts for your social media pages, but you also have to advertise, create funnels, build an email list, and set up a newsletter – to become a true marketer!
To enroll new team members, I always start with the product – the most successful wellness advocates are the ones who started as a customer, know the company and the product and share their experience with others.
A lot of people who bought our products for their beauty, skincare, or massage business now realized that they can't rely on only one source of income decided to upgrade to advocates. I provide them and other newcomers with learning units, ebooks, posts in our private group.
In March, our business has grown by 30 percent because people prefer to get chemical-free house cleaning, laundry detergent, shampoo directly to their home door than to buy chemical-based products in stores.
Especially, people love the idea of protecting their immune system and getting the extra source of income by helping friends to take care of their health. People realize their jobs are not safe. So now they come to us to prepare themselves for similar things in the future.
I use the contact management system to stay connected with people who are not ready to join our team for now. For example, last month, some members joined my team after 2 years of keeping in touch!
When members join us, they get into an online training system where they do training at their own pace. After that, they get on a Zoom and we do a "strategy review" to help them jumpstart and get confidence.
I focus on creating a community. Every evening, we hop on a Zoom for 30 minutes, mute our mics and start reaching out to new people on Facebook or doing other jobs. If they have questions, they can just unmute the mic and ask a question. That helps team members feel connected and realize that even after getting back to work they can still grow their business in 30 minutes per day.
Our team has been operating online for 8 years. In the last 4-5 years, we train moms on maternity leave, business owners, bloggers, freelancers, and employed people to discover the benefits of joining us.
Previously, we used websites for onboarding but now we replaced them with guidance in messengers. For newcomers, we provide a tight support system and training on how to master remote work.
The return of leaders and the invitation of new people via the Internet is the strongest method of scaling.
We focus on training negotiation skills, on how to build relationships with customers, and find new team members. The most important skill to develop in the next 4-5 months is time management. Otherwise, you'll give people freedom but they won't know how to use it. Children of extremely rich people are a good example.
Business is like sport. Great athletes rely on self-discipline. In our business self-discipline is a key to financial success, too. That's why we teach people how to obtain and keep a long-term motivation and put themself in the driver's seat of their life.
Retail is going online. It has created very strong competition for direct sales. Some retailers discount even more than wholesale. As a response, we launched big discounts (up to -80%) and gifts with new orders.
There are difficulties with delivery today, as post offices and shopping centers are closed and people cannot get their orders. To help my team with setting up home delivery, I contacted couriers, whether they have permission and instructions on how to proceed.
Every day I send message templates to the entire territory because wrong messaging can cause client loss.
The situation has a positive effect on the new leaders' influx. The first week brought a +13% increase in the number of newcomers.
That's why I invest in training for recruiting online using a weekly plan – a week to instruct the field, a week to train the team, a week to build delivery.
The average check has decreased but the number of buyers – increased. The need for cosmetics and hygiene products hasn't disappeared while the number of distribution channels has decreased.
I think it's a great opportunity for us. My team is seeing a large influx of promising newcomers, including those who left the business years ago but now decide to return and learn how to work online.
Today it's a kind of sowing season: people who come now, in difficult times are more conscious and stay for the long term.
Oriflame has actively responded to this – we held online training and motivational events from Monday to Saturday. Since the quarantine had begun, every city resident freed up 1-1.5 hours, which previously were spent to come to the office. It's also easier to reach customers now – they answer at almost any time.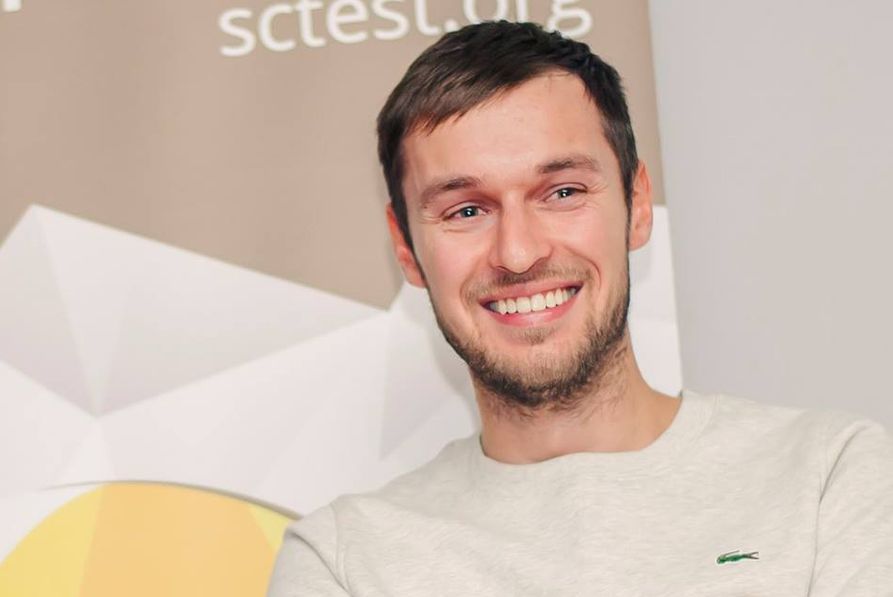 4 key actions to increase sales 

from Oleg Volodin – co-founder of Cotano
Based on conversations with top leaders and the data gained from 10,000+ sellers who use Cotano app, we found 4 key actions that drive sales growth, even in the face of uncertainty: